1. Attach a standard timber lattice to fence or wall area, or the best backing material is 'GAL' wire mesh available in 900mm lengths to easily hang pots.
2. Use large screws to fix mesh to wall or fence with 10mm space behind.
3. Plant av. 140mm - 200mm size plants using highest grade potting mix, your plants are safe with 4 litre + soil capacity.
4. Position modules av. 0.00 < 5.0mm apart and arrange for artistic appeal.
5. Link 13mm basic irrigation system (or hand water) along top layer and every 5th row deep to ensure adequate flow from top down. (Refer to engineer to calculate load baring capacity of wall and fixings if unsure.)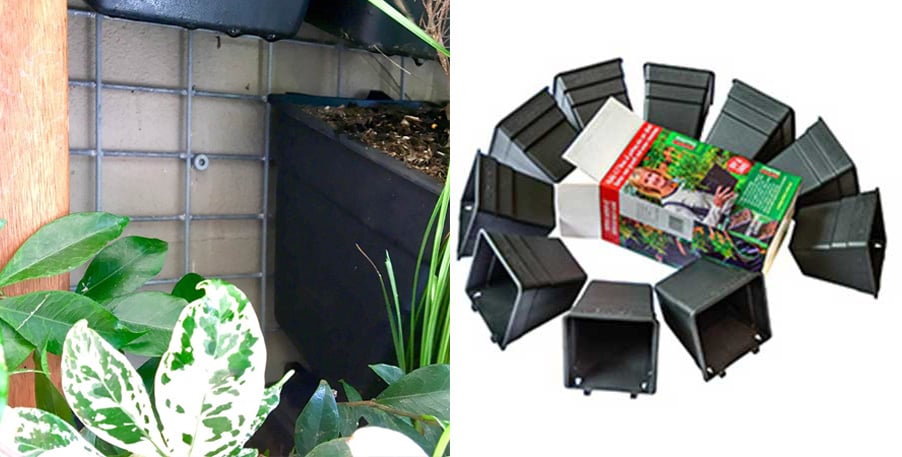 COVERAGE IN SQUARE METERS
16 Pots covers 1 square meter(m2)
Pot Size H 250 x W 200 x D 200
Galvanised Steel Mesh
4mm x 50mm x 70mm spacing